EMG Asiacom
EMG Asiacom is a regional network of leading B2B communications specialists. It offers clients a gateway to access local PR and communications expertise across the Asia Pacific region including key local markets China, India, Japan, Korea, Australia and South East Asia.

The network provides clients with a single point of contact to develop and implement multi-market programs across Asia or direct access to a single market partner agency.

Through an extended network of preferred partners we can access other local markets – such as the ASEAN sub region for Singapore, Thailand, Malaysia, the Philippines and Vietnam.

EMG Asiacom is part of the Eurocom Worldwide alliance of independent, privately owned public relations agencies with 29 member agencies comprising over 900 communications specialists and consultants in over 60 national capitals and centres of commerce around the globe.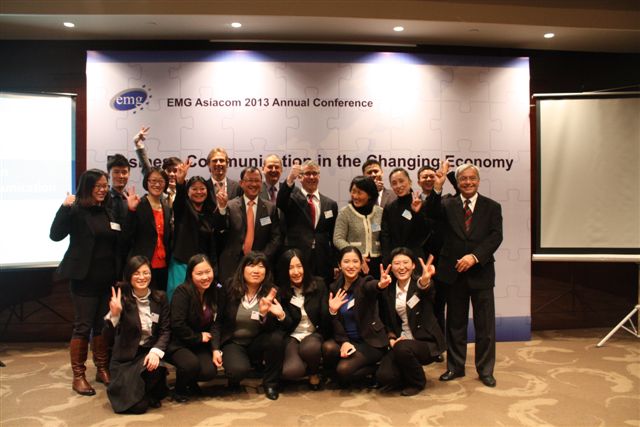 News & Updates
Maintaining strength in times of crisis
[more]
21/02/2020


Staying one move ahead in crisis communications
[more]
29/01/2020


When it comes to content marketing it's the thought that counts
[more]
01/10/2019


A strong integrated communications strategy brings results
[more]
22/08/2019


Our Mission
"Our mission is to develop a genuine pan-Asia capability that delivers effective business communications for our clients,"

says Greg Farrett, Partner at EMG.

"The Asian market is paramount in our clients' priorities, and with EMG Asiacom, our network of proven, quality professional PR practitioners, we are able to provide a comprehensive, flexible and scalable solution that delivers to EMG's high standards."