Network partners
The EMG Asiacom partner for Japan is Tokyo PR, a specialist B2B practice with over 40 years' experience in the Japanese market. Tokyo PR is highly specialised in the materials, machinery, automotive, energy and related sectors and its client experience includes GE, SABIC, Fairchild and Solutia.

Headquartered in New Delhi, Comma Consulting is one of India's most experienced B2B PR firms specializing in corporate communication, brand communications, issues management, crisis communications, public affairs and public relations. The agency has offices in Mumbai and is backed by an extensive pan-India network able to deliver media relations support across the entirety of the sub-continent. Client experience includes Rockwool, Avery Dennison, Clariant, DSM and Alstom .


Based in Seoul, South Korea, Communications Korea is one of the PR pioneers in the country and specialised in trade and mass media communications.

In 2012 the group was further extended with the addition of new member Spectrum Group based in Sydney, Australia and managed by Ben Shipley. Spectrum delivers the full range of public relations services with a strong focus on B2B and technology sector.

In addition to Singapore, the South East Asian region contains a number of fast growing markets from Vietnam, the Philippines and Thailand, to Malaysia and Indonesia which are increasingly a strategic focus area for our clients and industrial companies in general. The region is also experiencing a flourishing media landscape with each of the local country markets displaying its own unique and diverse media characteristics. In recent years, the number of specialised trade and industry-focused media has started to blossom in support of this industrial growth, and covers a range of sectors from chemicals to technology. EMG Asiacom provides a comprehensive regional capability for South East Asia through its relationships with a variety of local consultants and agencies who understand the local media landscapes and nuances. For more information please contact jgallagher@emgasia.com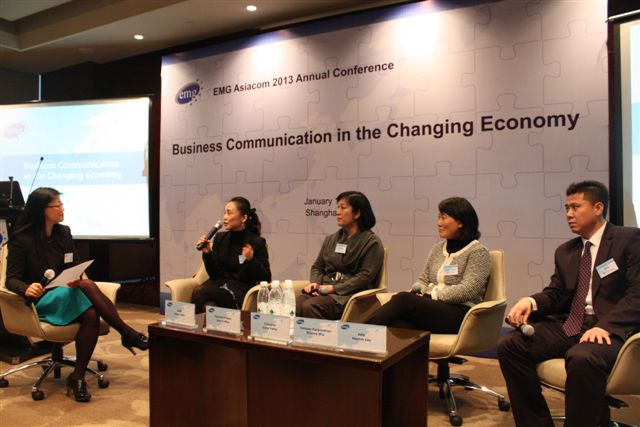 Making the pieces fit!
EMG Asiacom - the regional network uniquely specialised in B2B & Industrial marketing communications and media relations. An integrated regional approach delivering local expertise across Asia in China, India, Japan, South Korea and Australia ensuring optimum simplicity, efficiency and results.


Member Agency Profile
TokyoPR
Tokyo
Japan
Tel: +81 3-3273-2731
www.tokyopr.co.jp

The EMG Asiacom partner for Japan is Tokyo PR, a specialist B2B practice with over 40 years' experience in the Japanese market. Tokyo PR is highly specialised in the materials, machinery, automotive, energy and related sectors and its client experience includes GE, SABIC, Fairchild and Solutia.